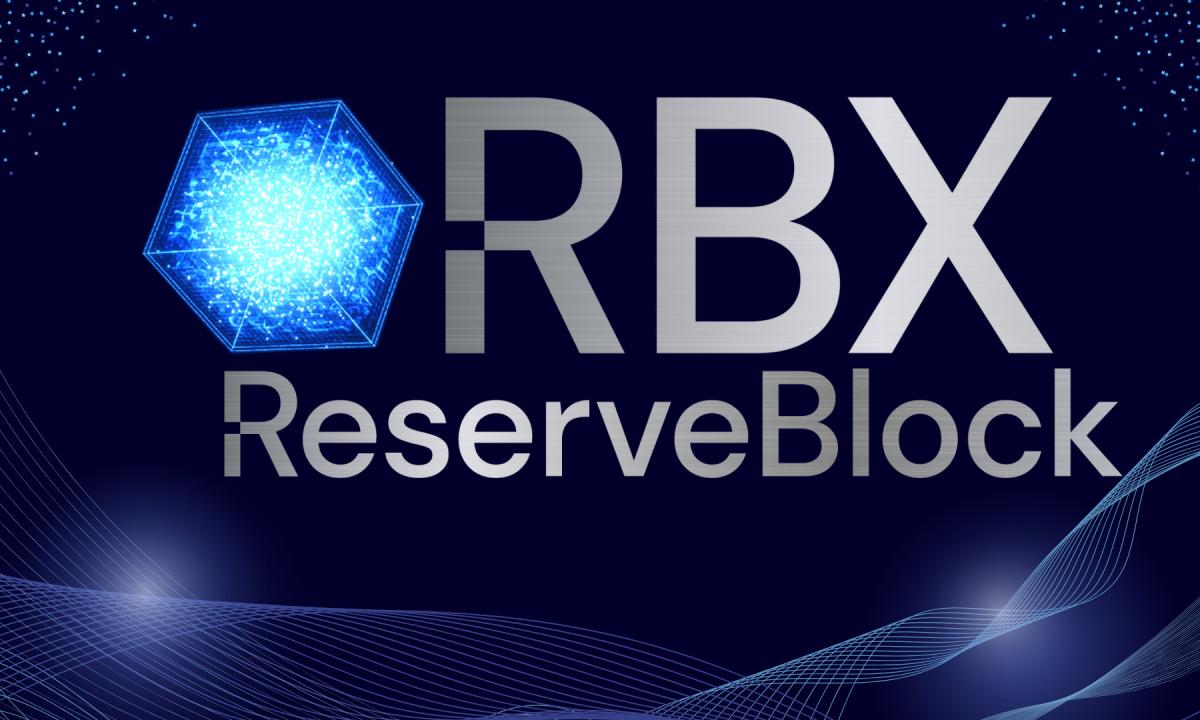 Miami, FL, April 20, 2023, Chainwire
reserve block Publish the peer-to-peer auction and collection functions in the RBX native core wallet to achieve a real on-chain market and self-custody.
ReserveBlock RBX (ReserveBlock.io), an open-source and decentralized native layer-1 protocol that democratizes asset verification and on-chain tokenization for everyone, has released the long-awaited p2p in the RBX core wallet Auction and collection features that enable any creator, owner or issuer to launch a self-hosted marketplace without third parties. In a first for any Layer 1 protocol, RBX users can now use features and tools to post auctions and "buy it now" options for minted assets from non-custodial wallets, all natively and trade directly with peers.
RBX users can now post auctions or self-hosted stores on-chain and on social media platforms, and broadcast asset collections through the RBX network, simply by remitting 10 RBX upon posting, which are burned upon transaction. All auction and store promoters also have direct access to the live chat functionality of local traders through the wallet, the ability to schedule peers and/or seek additional information directly from the issuer itself.
While the network has enabled true on-chain royalty enforcement for creators, the RBX native auction engine can now automatically execute bid fulfillment and "buy it now" transactions on-chain, with fully transparent bid and transaction history. Anyone with an RBX wallet can view each peer auction and store and will automatically verify funds before participating. As previously mentioned, all tokenized media and data associated with each NFT is automatically transferred p2p upon transaction completion, addressing the self-hosting requirement locally.
Finally, third-party integrations of the RBX engine are open to any authority offering on-chain solutions for royalty enforcement, self-executing smart contracts with built-in utilities to take advantage of multi-asset and evolving capabilities, while also addressing Publisher's community of media delivery and ownership issues leads to trustless participation, transparent ownership, and higher user loyalty.
The community is expected to provide more features and improvements in future releases, and the RBX auction engine will be activated in the web wallet by the middle of next week.
About ReserveBlock
Reserve block RBX (reserve block.io) is an open-source p2p layer-1 blockchain built in C# that is fully autonomous, decentralized, and governed by validators via on-chain voting. RBX was developed with the limited purpose of democratizing mining without the burden and friction of Proof-of-Work (PoW) or Proof-of-Stake (PoS), but rather a liquid Proof-of-Assurance (PoA) consensus, while Obtain random block reward neutral environments in carbon, such as laptops that can participate at will. The network is gas-free, has no lock-up or holding periods, and gives zero weight to users' balances. The RBX network is also a complete self-governing ecosystem that provides any user with on-chain tools and functionality to tokenize any digital or physical asset for native minting via a self-executing NFT smart contract (SEN). RBX SEN can be deployed locally, through point-to-point transfer of underlying media and files related to any NFT, and deployed through a non-custodial core wallet without any third-party applications.
website | Disharmony | telegraph | Twitter | GitHub
touch
reserve block
Team (email protected)