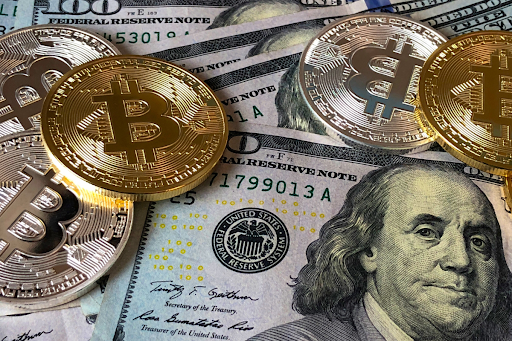 for realDigital Financial Asset Ecosystem Announces Native Token AUt pre-sale For institutional and private funds, partnerships and investment firms. It's scheduled for September 1st and only lasts a few weeks. During this period, leading investors will have the opportunity to buy AUt at a special price of $0.20.
"During the initial token sale phase, we focus on large institutional and private investors, as well as partners who support the development of the project. They will receive special purchase terms with a minimum vesting period of 9 months. We also limit the average transaction price at $3,000 or less and the number of pre-sale participants," the company said.
Autentic plans to issue a total of 100 million AUt, which will be used for access to platform services, payment of fees, and internal settlement as an investment tool. The company will launch a savings feature in the fall, offering the chance to earn up to 25% annualized interest. Other benefits the company offers investors include: predictable investment returns, 24/7 trading, low fees, and complete decentralization without regulatory pressure.
"By the end of this year, we plan to launch the Autentic Pay payment system, the Autentic Capital platform for Security Token Offerings (STOs) and Initial Asset Offerings, and the Autentic Market, a digital asset marketplace. In 2024, the company will be listed on a centralized cryptocurrency exchange AUt, and launched the decentralized platform Block DEX for secondary asset transactions."
In the near future, the following digital assets will be opened for users to use:
Autentic DAO Token (ADT), an EIP-20 token, is essentially a match to company stock. It entitles holders to receive distributed profits from ecosystem activities and to participate in the decision-making process that determines the overall direction of the company's development. A total of 2.5 million ADT tokens will be released. But these tokens will not be sold publicly.
AUtentic Gold (AuG), EIP-20 token – a digitized version of real gold, pegged to the price of the precious metal on the Shanghai Stock Exchange. Token holders have the opportunity to receive gold bars starting from 1000 grams at the offices of partner banks.
currency token
In the Autentic ecosystem, the currency tokens of BRICS, SCO and Eurasian Economic Union countries will be issued in accordance with the EIP-20 standard. These tokens will reflect the amount of fiat currency held in Autentic Bank accounts at various currency locations. These tokens will be issued at a ratio of 1:1 based on the Proof of Reserve (PoR) consensus, combined with financial audits, as proof of financial funds corresponding to the number of issued tokens in the Autentic account. Currency tokens will be used as key components for creating smart contracts in the Autentic ecosystem. They will perform internal bookkeeping, calculations and investments in the system, facilitating fund transfer and payment procedures through Autentic PAY. Deposits, withdrawals, exchanges and redemptions of currency tokens to real funds will take place through smart contracts.
The ecosystem will also include:
Autentic DAO, Decentralized Autonomous Organization (DAO), participants can vote for specific decisions, ecosystem development and receive distribution profits from company activities.
Autentic Capital, a platform for the first listing of encrypted assets, provides equity financing for issuing companies on the Autentic platform and invests in promising projects and businesses.
Autentic Market, a market for real digital goods and services, a platform that can be purchased using currencies such as RUR.s, CNY.s, SAR.s, AuG and metal tokens or any other currency tokens representing BRICS, SCO and EAEU countries.
Autentic PAY, a blockchain payment system designed for fund transfers and free transactions, using any cryptocurrency, approved for circulation within the Autentic ecosystem, and currency tokens issued based on the Proof of Reserve (PoR) protocol, and with holders real fiat currency-pegged corporate accounts.
Autentic ID, a unique system for verifying transactions and confirming identities, has a built-in rating system based on SoulBound technology.
Disclaimer: This article is for informational purposes only. It does not provide or be intended to be used as legal, tax, investment, financial or other advice.