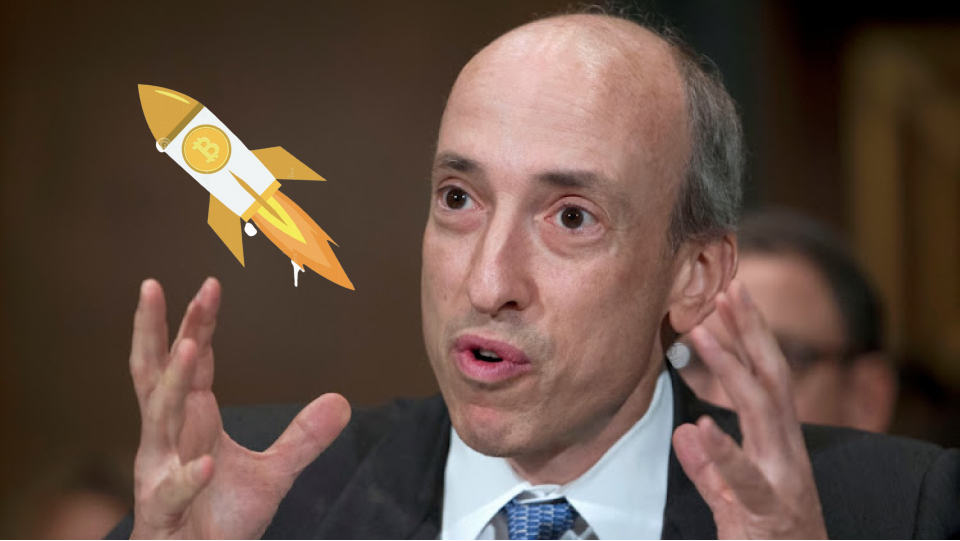 Bitcoin breaks through $30,000 in the face of the SEC's tough treatment of the crypto industry. Could this be the start of a rally to $45,000?
Bitcoin defies the odds
Bitcoin is unstoppable. It's a rocket ship; a turbocharged generator; an asset that will save anyone brave enough to climb aboard. The SEC and the U.S. government can do whatever they want, but Bitcoin is reliable money that all fiat currencies completely lack.
The king of cryptocurrencies says no to censorship, no to being outlawed, no to central bank madness and their attempts to finally impose a Central Bank Digital Currency (CBDC) to completely control citizens.
Over the past few days, Bitcoin has proven the skeptics wrong, and not only that, it has given power to contemplate. SEC Chairman Gary Gensler must have thought he put the cork back in the bottle when he launched an attack on top cryptocurrency exchanges, but Bitcoin had other ideas. The entry of Blackrock, Fidelity, and others into the crypto space may also have something to do with it.
what's next
Of course, this particular pump may now be rejected by the $30,000 resistance. If it's going to blast its way somehow, it does need some strength to back it up. However, Bitcoin has a history of the unexpected, and now that Calvary in the form of large institutions seems to be around the corner, who knows what will happen now.
The next step for bitcoin, if it can maintain the momentum, is to make new local highs around $31,000, which would surpass the levels reached in mid-April. From there, a low above $24,800 is also possible, although $27,000 or even $30,000 could be hoped to act as new support.
So far, solid signals point to an upside
A lesser-known indicator in favor of Bitcoin is the combination of NVT and HV. The indicator flashed today when the signal line crossed the 40 level and remained green on the 5-day and weekly time frames. Green means that prices should continue to rise, while red does the opposite. Since 2017, that particular light has only blinked 7 times without any error signals. Today's signal is the eighth, and many are hoping that this signal will be a particularly fruitful one. $45,000 beckons.
Disclaimer: This article is for informational purposes only. It does not provide or be intended to be used as legal, tax, investment, financial or other advice.