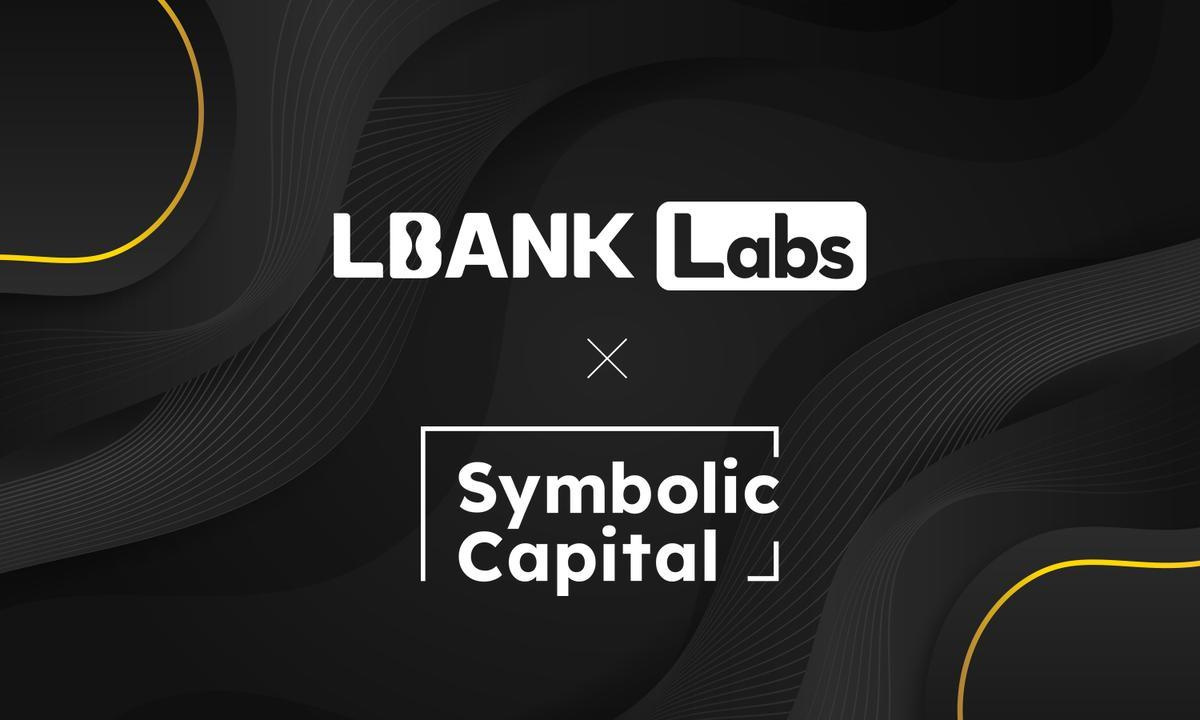 Road Town, British Virgin Islands, 20 July 2023, Chainwire
LBank Labs, at the forefront of blockchain venture capital, is pleased to share news of its investment in Symbolic Capital. This strategic collaboration is expected to spark innovation and provide strong support for the expansion of the world's highly scalable Web3 infrastructure.
Known for its protocol- and exchange-agnostic approach, LBank Labs is dedicated to supporting projects through direct funding, acceleration, incubation, and an extensive network. With $100 million in assets under management (AUM), the venture capital arm of global cryptocurrency exchange LBank has a proven track record of nurturing start-ups and helping them thrive. In addition to direct investment projects, the team also hopes to build a strong fund network by investing in the world's top funds to support the financial value-added and resource value-added of the network investment portfolio. IC board member Czhang Lin of Labs is also a personal LP of NGC, Blockchain Founders Fund and Lemniscap, among which LBank co-founder Eric He is the LP of SevenX Ventures Fund I, II and FOF and IOSG Ventures.
Symbolic Capital is a leading thesis-driven venture capital firm co-founded by Sandeep Nailwal (Founder of Polygon) and Kenzi Wang (Partner of Borderless Capital). Rooted in the founders' own early experience in overcoming funding hurdles, Symbolic Capital places a special focus on identifying and accelerating the best blockchain founders. Even in the face of the "funding winter" of cryptocurrencies, Symbolic Capital remains optimistic about the future of Web3, seeing it as the next evolution of the digital ecosystem.
Kenzi Wang, co-founder of Symbolic Capital, expressed his enthusiasm for the company's future collaborations, saying: "At Symbolic Capital, we are excited to partner with LBank Labs as we work towards our shared vision of building the future of cryptocurrencies. Our partnership enables us to continue supporting innovative startups in the Web3.0 ecosystem, especially from emerging markets, and pave the way for the mass adoption of decentralized applications."
As an investor, LBank Labs is committed to driving the development of a highly scalable Web3 infrastructure and supporting innovative start-ups around the world. The strategic investment in Symbolic Capital reinforces LBank Labs' commitment to building the future of cryptocurrencies and supporting the mass adoption of decentralized applications.
With $100 million in assets under management, LBank Labs not only has strong financial resources, but also has an extensive global network. In return, Symbolic Capital will provide great value to LBank Labs, leveraging their expertise, strategic insight and innovative thinking to foster mutual growth and chart a course to great success.
The venture fund also aims to deliver on its promise by building a comprehensive network of funds designed to enhance the performance and diversification of its portfolio, while emphasizing the intrinsic value of its ecosystem network. Labs operates in seven global locations including San Francisco, Dubai, Paris, Denver, Singapore, Mexico and Shanghai, making it a powerful force for collaboration and innovation across borders.
About LBank Lab
LBank Labs is a well-known player in the web3 space, managing a $100 million multipurpose fund that extends beyond specific protocols and exchanges. They have a team of experienced web3 veterans from well-known entities, building an extensive expertise and network. Their investment strategy includes fund-of-funds investments, direct investments in early-stage projects, and liquidity programs, allowing them to explore diverse opportunities. LBank Labs actively promotes their investment thesis "Another Angle" by participating in discussions and focusing on PSE principles to promote sustainable growth and innovation in the web3 space. LBank Labs' Fund of Fund network consists of 12 funds with over $1 billion under management and offices in seven regions around the world, enabling it to expand its network and drive innovation in the web3 ecosystem with its partners and collaborators .
touch
LBankLaboratory
(email protected)