Last year I met a woman named Shani Ally in Dar es Salaam, Tanzania. Shani lives a full life as a mother, wife and small business owner. She also received over 20 years of HIV treatment. The treatment has kept her alive and prevented transmission of HIV to her three children and her husband. Today, Shani and her family live a life free from the fear of AIDS.
Shani beat HIV – but there are many other women who don't have the same chance. AIDS is the leading cause of death for women and girls in Africa and the third leading cause of death for women globally. (AIDS-related diseases dropped to the eighth leading cause of death in men). In sub-Saharan African countries, adolescent girls and young women are three times more likely to be infected with HIV than adolescent boys and young men of the same age group. These disparities are driven by deep-rooted gender inequalities, and their complexity and structure make them challenging.
However, we must fight. The world has set itself the goal of eliminating AIDS as a public health threat by 2030. Achieving this goal will require greater action to address the stark gender inequalities that make women and girls so vulnerable. Deep-rooted social, economic and gender inequalities prevent girls from accessing education, limit their decision-making power and expose them to gender-based violence.
Shani's story vividly illustrates how barriers to education and harmful social norms increase women's and girls' vulnerability to HIV. Shani and her twin brother were consistently near the top of their class in elementary school. At age 14, they are all ready to enter high school and complete their secondary education. However, their family decided that only one of them – the boy – would go on to high school. Because she is a girl, Shani has lost her right to education.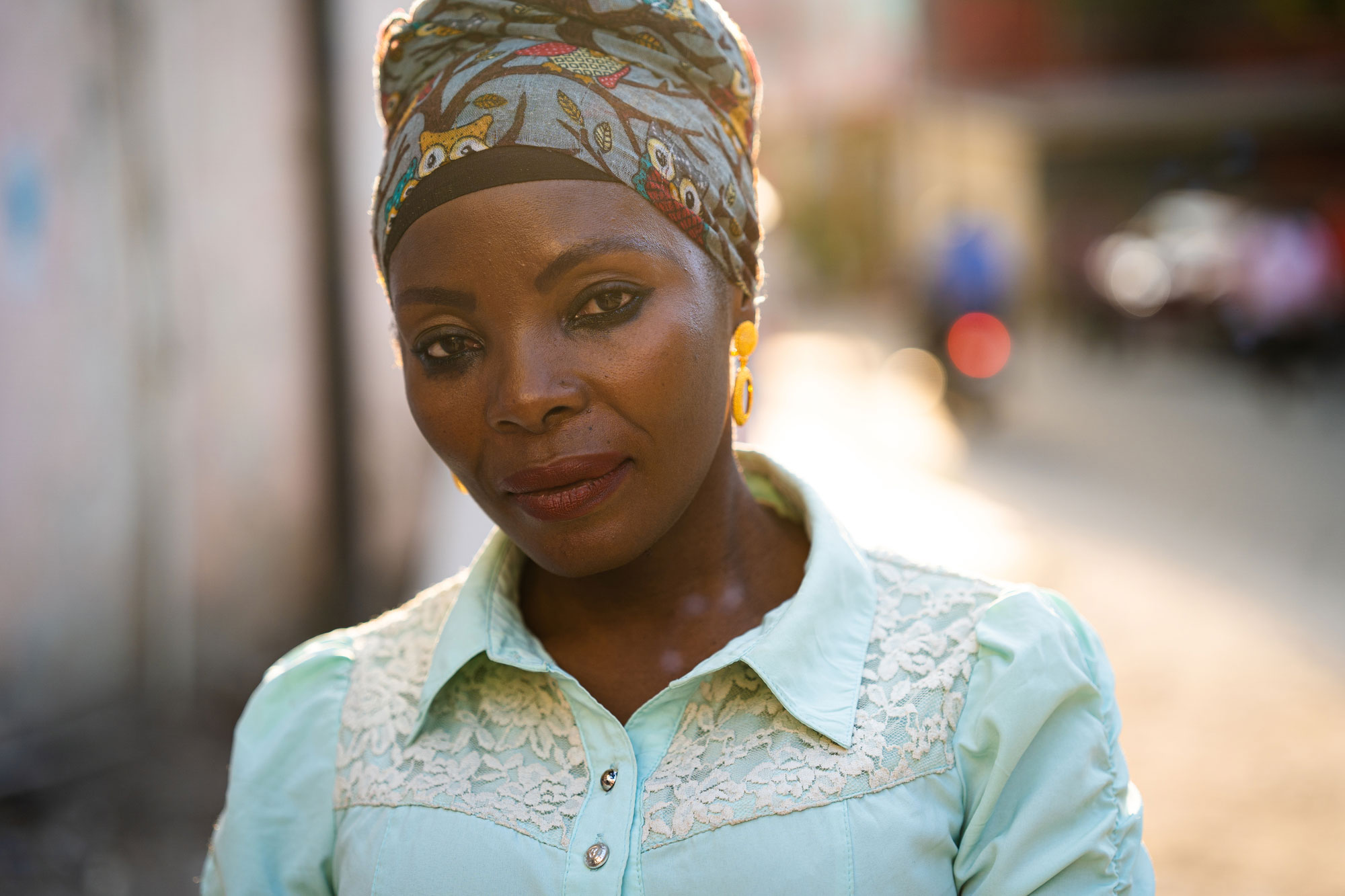 For girls to be able to shape their own lives and protect themselves, they must be able to stay in school and learn. This is still not happening in too many places around the world. There are many compelling reasons to invest in girls' education, but from a health perspective, it's critical. Multiple studies have shown that keeping girls in school reduces the risk of early pregnancy and sexually transmitted infections, including HIV.
In addition to educational disadvantage, women and girls often do not have much of a say in the decisions that affect their lives. In the case of Shani, her parents chose whom she married. Shani told me that a group of men came to her house one afternoon and took her away. One of them is her husband. He is 35 and she is 14.
Shani did everything she could to adjust to her new life as the wife of a man she had just met. Three months after their marriage, she found out she was pregnant. While surprised by the pregnancy, she was even more shocked when she learned she had tested positive for HIV at her first prenatal visit. When she broke the news to her husband, he reacted violently, accusing her of infidelity and claiming she was the one who brought HIV into the family.
After being rejected by her husband, Shani tried to return to her parents. But they also avoided her, believing his false accusations. Shocked by the abandonment, Shani became so depressed and sick that she had a miscarriage and nearly lost her life.
This response to being diagnosed with HIV is all too common. Women living with HIV often report violence, rejection and stigma, including from intimate partners and family members. Gender-based violence not only causes HIV infection, but is often a response to it as well.
Sustained progress in the fight against HIV depends on sustained and multipronged efforts to address the root causes of gender inequality, including gender-based violence. In countries with high HIV rates, we will not succeed unless we address harmful gender norms and behaviours. In addition to empowering women and girls, we must engage with men and boys, community and religious leaders, policy makers and law enforcement officials.
Fortunately, Shani survived her illness, and soon after receiving life-saving HIV treatment, she was determined to change her life. She meets the man who will become her new husband and father to her children. At first, she was hesitant to start a new relationship and have children because she was afraid of passing on HIV to them. But she learned that as long as she stayed with the treatment, her family would not be infected.
Shani survived her battle with HIV and now has her own business, a loving husband and three young children. But she had to fight. There are many others who did not win this battle.
In today's world, no one will die from an AIDS-related disease. Shani was with her 9-year-old daughter Sanifa when we met. She told me that Sanifa was a lot like her—another girl who was at the top of her class. To end AIDS for good, we must ensure that Shani and all people living with HIV have access to the medicines they need. Just as important, we must invest to ensure that all girls in Sanifa and around the world complete their education, remain HIV negative and take charge of their lives. in their own way.
This column was first published on Forbes.