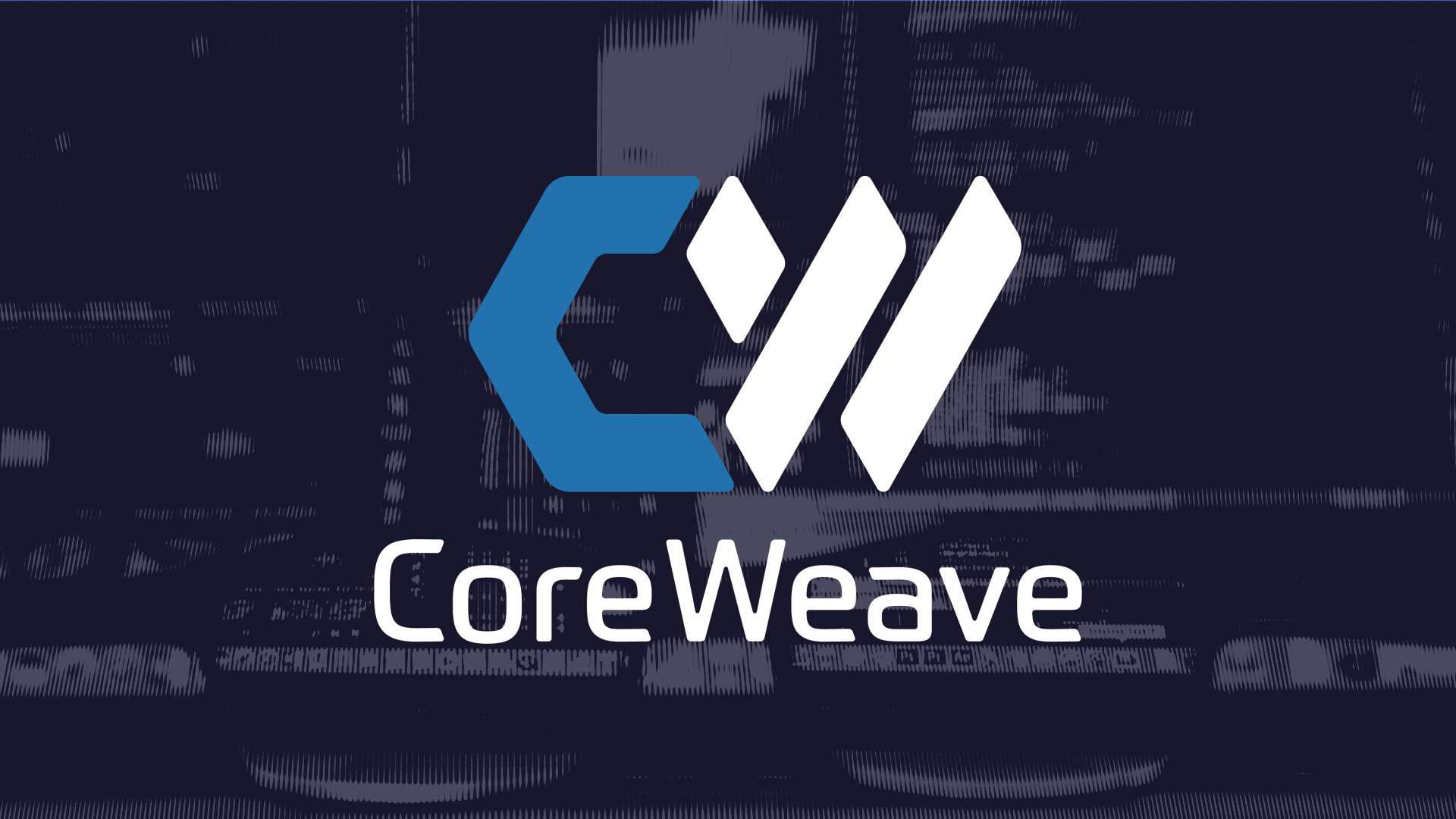 Professional cloud service provider CoreWeave recently announced the successful completion of a $221 million Series B round of funding. The company previously raised $50 million in November 2021 from lead investor Magnetar Capital.
The latest round of investment comes from major silicon design firms NVIDIA, Nat Friedman and Daniel Gross, with Magnetar Capital leading the round. The funds raised will be used to expand CoreWeave's cloud infrastructure to handle high-volume computing workloads such as artificial intelligence, machine learning, visual effects, rendering, batch processing, and pixel streaming. According to CEO and co-founder Michael Intrato, NVIDIA's backing has proven to help the company continue to scale its operations.
Founded in 2017, CoreWeave leverages cloud computing technology to scale graphics processing unit (GPU) computing resources, offering a solution it claims is "35 times faster and 80% cheaper" than competing products.Initially, the company started as a Ethereum miner, using GPU for validating transactions On previous proof-of-work blockchains.
Why transition?
Companies like CoreWeave have gone from focusing on cryptocurrencies and blockchain to artificial intelligence (AI) and related technologies can be attributed to various factors, including market trend, Technological developmentand Growth Potential of AI-Driven Industries.
The shift also points to growing competition in the cryptocurrency and blockchain space.As more businesses and start-ups emerge in this space, companies initial Those who have established a foundation in crypto and blockchain technology may find it challenging to maintain an edge; by diversifying into artificial intelligence and other emerging technologies, they can explore new opportunities and enter different Risks Associated with Crypto Markets.
Technological developments have also played an important role in this shift. As artificial intelligence and machine learning (ML) capabilities continue to advance, their applications across industries are growing exponentially. Companies like CoreWeave can leverage their existing expertise in computing resources and infrastructure, which is essential for both blockchain and AI, to meet the growing demand for HPC in an AI-driven industry. need.
"AI has reached an inflection point, and we're seeing accelerated interest in AI computing infrastructure from startups to large enterprises," said Manuvir Das, vice president of enterprise computing at NVIDIA.
NVIDIA itself has made some harsh statements, Compare cryptocurrencies to artificial intelligence.
Another reason for this shift is the changing landscape of blockchain technology itself. For example, Ethereum, one of the most popular blockchain platforms, has switched from a proof-of-work (PoW) consensus mechanism to a proof-of-stake (PoS) model. This change made Ethereum mining unattractively profitable and at the same time made the use of mining GPUs inappropriate, affecting companies like CoreWeave that initially focused on cryptocurrency mining.
CoreWeave's latest funding will facilitate the expansion of its cloud infrastructure dedicated to compute-intensive workloads, including artificial intelligence and machine learning, visual effects, rendering, batch processing and pixel streaming. This strategy enables CoreWeave to offer purpose-built solutions that can outperform larger, more general purpose cloud providers. The new capital will also support the opening of two new data centers in the US this year, bringing CoreWeave's total number of data centers in North America to five.
"CoreWeave's innovative, agile and customizable product line is well-suited to meet this need, so the company is experiencing explosive growth to support it. We are proud to partner with NVIDIA to support the next phase of CoreWeave's growth as it continues to build on its Already a strong position in the market," shared Magnetar COO Ernie Rogers.
As the demand for generative AI technologies increases, CoreWeave is poised to capitalize on this emerging market. Its partnerships with industry leaders such as NVIDIA and Magnetar Capital are key to strengthening its scale and expansion efforts, making the company a key player in the fast-growing world of artificial intelligence and cloud-native technologies.
Disclaimer: This article is for informational purposes only. It does not provide or be intended to be used as legal, tax, investment, financial or other advice.