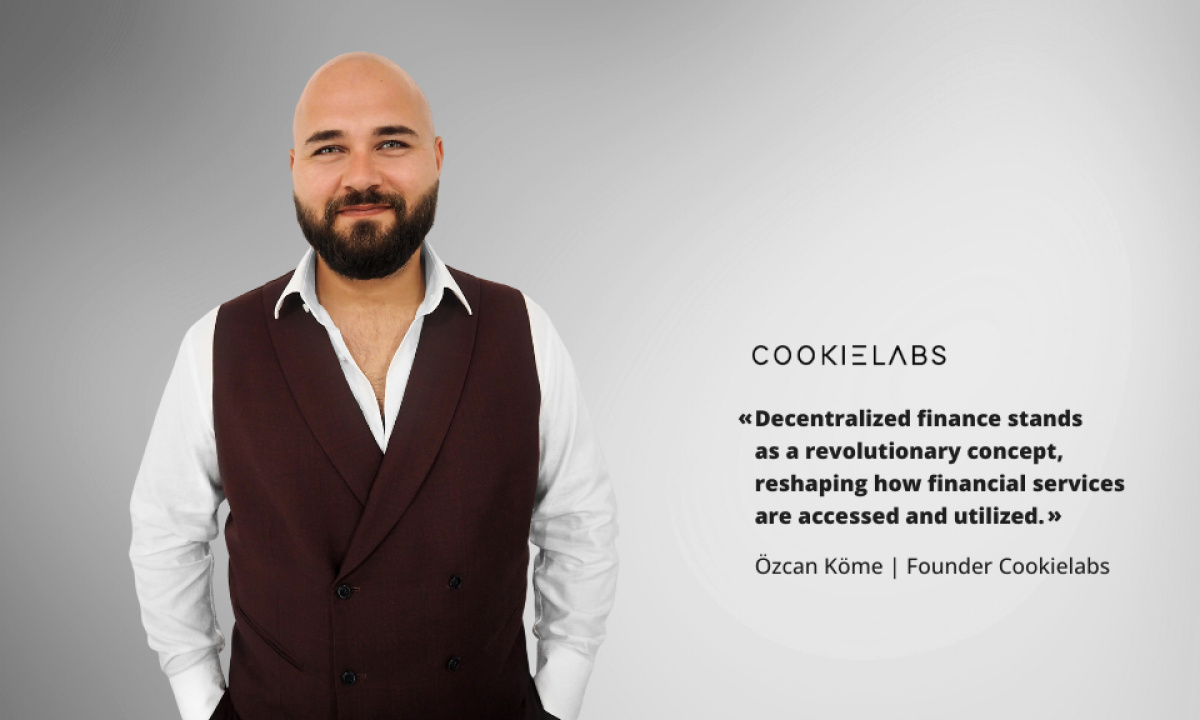 Zug, Switzerland, 24 July 2023, Chainwire
Özcan Köme, a seasoned DeFi expert with cryptocurrency roots dating back to 2016, has a balanced view on the potential of the decentralized finance landscape.
Facing the limitations of CeFi, Özcan Köme believes that DeFi is a revolutionary concept that reshapes the way financial services are accessed and utilized. DEX is an important part of the DeFi space, and it has become a breakthrough solution that has the potential to change the way people interact with financial markets.
DEXs enable users to take full control of their assets through self-custody, eliminating the need for intermediaries. Trust in external entities becomes unnecessary, allowing individuals to truly own and manage their funds. DEX runs on a public blockchain, ensuring full transparency of each transaction, enhancing trust among users, and significantly reducing the risk of opacity. Additionally, DEXs operate in a decentralized and automated manner, reducing the possibility of human error. Users can transact with greater confidence in a safer environment.
Even big names in the cryptocurrency industry acknowledge the potential of DEXs. CZ, CEO and founder of leading centralized exchange Binance, publicly stated that DEX is the future of finance, emphasizing its transformative impact on the industry.
Özcan Köme acknowledges that while DEXs hold great potential, certain challenges must be addressed. It is worth noting that increasing execution speed and minimizing slippage compared to centralized counterparts are areas that require continuous development. Still, "we remain optimistic that these hurdles will be overcome as blockchain technology continues to advance"
Our vision is that DeFi (decentralized finance) and DEX (decentralized exchange) will change the financial system in the future, making it accessible, transparent and efficient for people all over the world. Embracing blockchain technology is seen as a way to pave the way for a decentralized and inclusive financial ecosystem.
About Ozkankomei
As the founder of Cookielabs GmbH, a Swiss-based web3 consulting firm offering a range of services including tokenomics consulting, project management, web3 development, UI/UX design and brand identity, Özcan Köme has gained valuable experience in understanding the current needs and dynamics of the market. With an early sales background (8-figure turnover), he understands exactly what customers appreciate and what effectively captures their attention in terms of marketing.
touch
marketing
Daniel Schmid
Cookielabs Limited
(email protected)