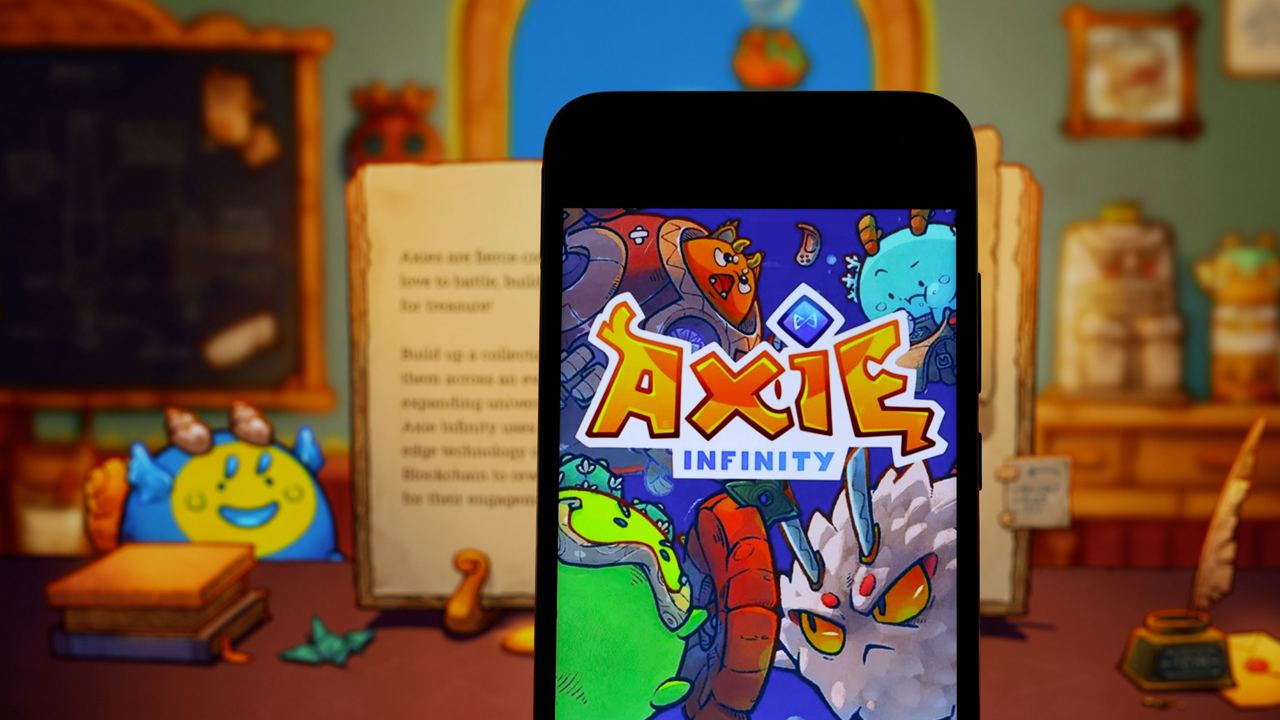 CyberKongz has partnered with Axie Infinity creator Sky Mavis to migrate its existing Play and Kollect NFT games and mint a new Genkai NFT series on the Ronin chain.
New Genkai NFT series and games coming soon on Ronin
According to a press release on July 25, the creator of the popular cryptocurrency game Sky Mavis axis infinitebegan a new partnership with growing NFT franchise CyberKongz.
CyberKongz will be minting part of its new series of anime-inspired NFTs called Genkai on Sky Mavis' Ronin chain. The Genkai minting will take place on July 27th at 12:00PM ET, with 4,000 NFTs minted on Ronin's Mavis marketplace and another 16,000 NFTs minted on the Ethereum mainnet. Ethereum NFT holders will have the option to transfer their tokens to Ronin in the future. The price of the Genkai NFT on the Ethereum blockchain is expected to be 0.25 ETH (~$460) per token.
The NFT creators also confirmed that they will be teaming up with Ronin to develop a new game featuring Genkai, but no further details have been announced yet.
"Genkai is the first non-pixel artwork I've created for CyberKongz and will represent our growth as a project expanding the IP into the Southeast Asian and Japanese markets. Additionally, CyberKongz will be working with Ronin on a game featuring Genkai. This ambitious venture will seek to gamify the paradigm of web3 IP." – Shared by CyberKongz founder and artist Myoo.
Additionally, CyberKongz reportedly has an existing NFT minting game called play and collect Will migrate from Polygon blockchain to Ronin. However, a migration date has not yet been set.
To strengthen the bond between Axie Infinity and CyberKongz users, Sky Mavis will give away a free Genkai NFT to every holder of rare Mystic Axies.
What does this partnership mean for Sky Mavis and CyberKongz?
There is a reason why CyberKongz chose Sky Mavis for this collaboration. Apparently, there's always been a connection between Axie Infinity players and CyberKongz fans.
CyberKongz Council Member Henry the Grape explained:
"We were really born out of the Axie community. So when Ronin had the opportunity to continue building our ecosystem on top of Ronin, it was a no-brainer."
Myoo from CyberKongz also mentions:
"By partnering with Sky Mavis, we will have a unique opportunity to accelerate our already established gaming ecosystem, while also being able to grow our holder base."
For Sky Mavis, it will undoubtedly benefit from this cooperation. The creators of Axie Infinity are working on growing a large blockchain gaming ecosystem. The CyberKongz NFT will be the first profile picture set minted on Ronin.
Disclaimer: This article is for informational purposes only. It does not provide or be intended to be used as legal, tax, investment, financial or other advice.