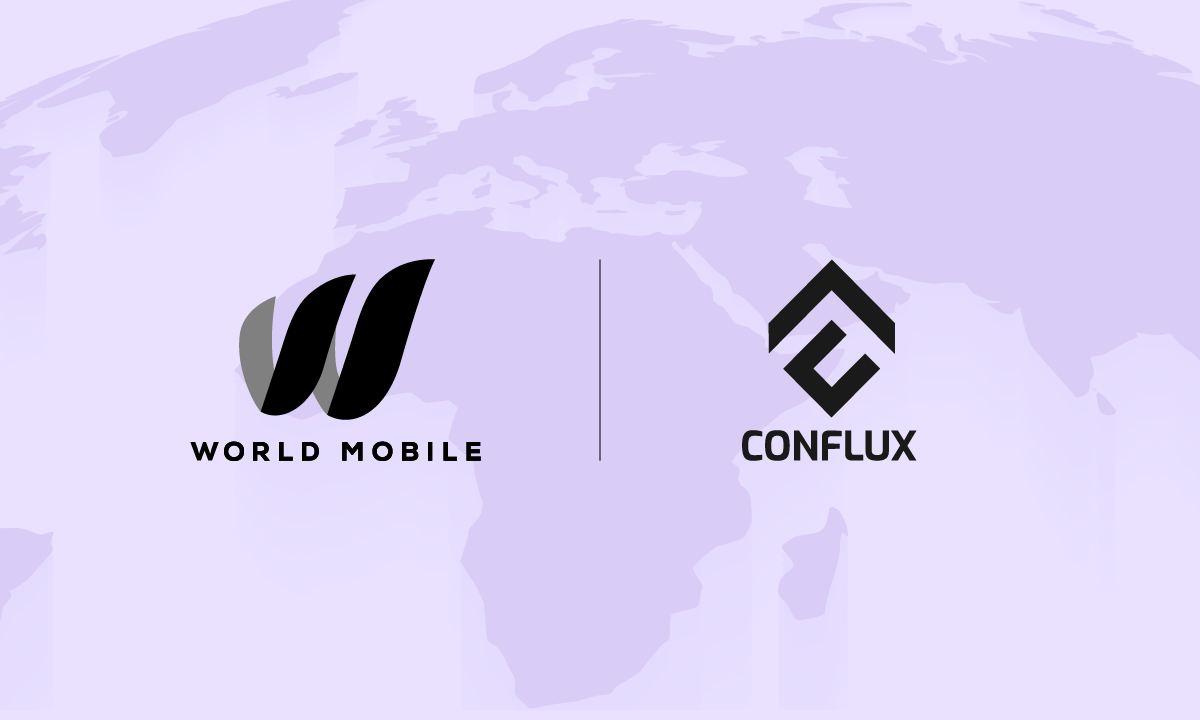 Toronto, Canada, July 20, 2023, Chainwire
confluence China's first regulatory-compliant public blockchain Network announced today a new partnership with World Mobile, the only global mobile network built on blockchain.
The partnership follows the successful launch of the Conflux BSIM card earlier this year, and the two companies will initially collaborate in four areas:
1) Public bridge
The World Mobile Token (WMT) will connect the Cardano blockchain and the Conflux blockchain ecosystem, and will be the first bridge for mobile network native tokens outside the Cardano ecosystem.
2) Technology integration
World Mobile and Conflux will cooperate to integrate Conflux network technology into World Mobile's side chain AyA, bringing EarthNode functionality and financial settlement to the Conflux network.
3) Asian and African market expansion
Conflux and World Mobile have a strong presence in the Asian and African markets respectively. Together, the companies will leverage these strengths to enhance connectivity, drive user acquisition and further penetrate key markets. Conflux's CFX is now in the top 3 for most aspects Popular Cryptocurrencies in Nigeria. This is especially important as Nigeria is home to nearly 67% of cryptocurrency interests in Africa.world mobile recently ended successful field test Its hybrid dynamic network in Nigeria, following successful business start in Zanzibar earlier this year.
4) Blockchain-based SIM card development
World Mobile and Conflux will collaborate to research how mobile networks can best utilize Conflux's blockchain-based SIM cards to increase access to digital connectivity around the world.
Yuanjie Zhang, co-founder of Conflux, said of the partnership: "Conflux Network's mission is to drive the frontier of Web3 adoption with low-cost, fast and decentralized security. An important strategy is to facilitate cooperation with telecom service providers around the world. World Mobile is the next important partner introduced by Conflux after China Telecom. In short, affordable and applicable blockchain technology will connect across Asia to the rest of the world."
Zachary Vann, Head of Tokens at World Mobile Token added: "We are delighted to partner with Conflux to build a more connected and inclusive future. This partnership will accelerate our market expansion in Asia and provide connectivity globally. The Conflux network has a unique, regulatory-compliant blockchain and the world's first blockchain-based SIM card opens many opportunities for our mobile network and AyA chain. This is our most important partner to expand our network and sharing economy to Asia and beyond relationship."
About Conflux
Conflux Network is a permissionless layer 1 blockchain connecting decentralized economies across borders and protocols. Conflux has recently migrated to a hybrid PoW/PoS consensus, providing a fast, secure, and scalable blockchain environment with zero congestion, low fees, and improved network security.
As the only public chain in China that meets regulatory requirements, Conflux provides unique advantages for the construction and expansion of projects in Asia. Conflux has partnered with global brands and government entities in the region on blockchain and Metaverse initiatives, including the city of Shanghai, McDonald's China, and Oreo.
learn more: https://confluxnetwork.org/
About World Mobile
World Mobile was founded with a profound purpose: to connect everyone, everywhere, while advocating for economic freedom and dignity. Unlike traditional mobile networks, World Mobile is based on blockchain, incentivizing people to participate in the sharing economy and access the multi-trillion dollar global telecommunications market. Individuals and business owners around the world can run nodes on its network and bring their communities online while earning income.
learn more: https://worldmobile.io/
touch
Melissa Taylor
Shift6 studio
(email protected)